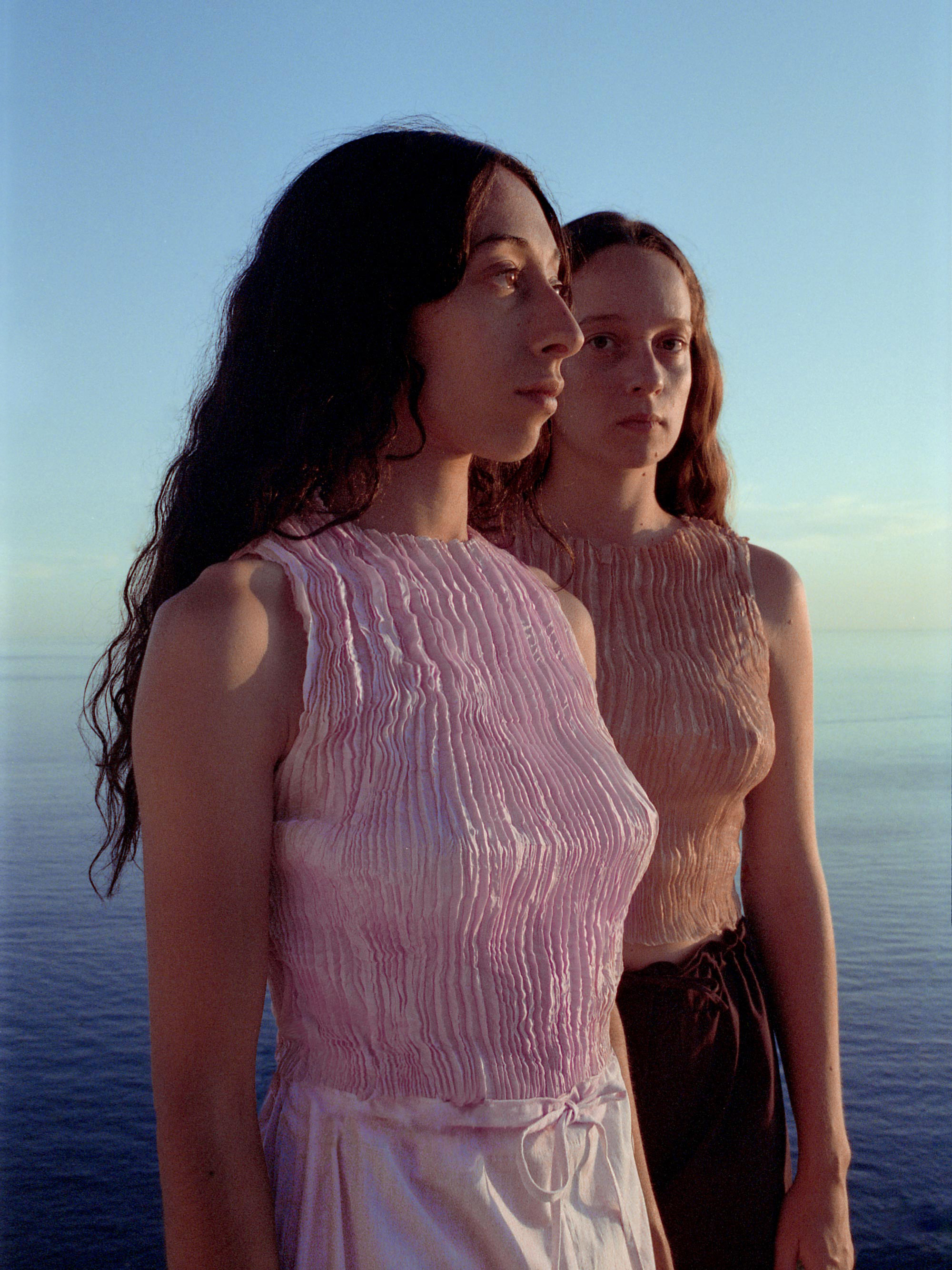 PLISSÉ OPAQUE SILK TOP
€240

Worldwide shipping included.





Handcrafted in Marseille, France.
Only 2 pieces available in each color.

One size. Fits from size M to XL.


DESCRIPTION
Naturally dyed in our studio, a roundneck rectangle plissé silk tank top with a raw frayed hem on neckline, bottom and armholes.

Opaque french silk from late 20th century made for parachutes.
Pattern tailored to minimize waste of the fabric.

Tops are hand-pleated using a traditional craft technique in an atelier running since 1922 in Marseille, France.

Each piece is slightly different to each others. Variations and flaws are inherent to the manufacturing process and unique to the original fabric.

See also PLISSÉ OPAQUE SILK DRESS


COLORS
All colors, obtained with a natural dyeing technique are made in our workshop in Marseille, France.
Pink is made from cochineals, green from St John's Wort, beige from Green Tea leaves and yellow from Delphinium Flowers.
Please use our pack shot images as color reference.


DETAILS
— Naturally hand-dyed
— Traditional hand-pleated technique
— Raw edge finitions
— Cotton thread


FABRIC
100% silk.
Antique french silk from late 20th century, sourced in France.


MANUFACTURERS LOCATION
Pattern making and Cutting — Azur, Marseille, France.
Sewing — Pauline Dudon, Marseille, France.
Pleating — Claire Raphaël and Véronique Arbué, Marseille, France.


SUPPLIES MANUFACTURERS LOCATION
Cotton thread — J. Toulemonde, Marcq-en-Baroeul, France.
Recycled plastic bottles Azur label — Emmetex, Montespertoli, Italia.

SIZE
Due to the pleated technique this top will nicely fits from size M to XL.
CARE
Dry clean only.
This piece can not get wet, pleats may fade away in contact with water.
We can accomodate a re-pleating service on demand. Please contact us at sales@azur.world


ORDER
Please allow one week before it is shipped to you.
You will receive your order in a fabric pouch and a cardboard box. Our packaging are made with recycled and recyclable materials. We do not use any plastic in our packaging or shipping materials.

For any question, we invite you to write us at sales@azur.world