Ready-to-ship
Edition 04
Edition 03
Edition 02
Edition 01
Azur × Preclothed
Azur challenges traditions with an artistic and intuitive approach to craftsmanship. Each piece is experimentally created with the aim of bringing life to the material. Azur is deeply committed to adopt transparent and sustainable practices, with responsibly sourced natural materials in close collaboration with its partners.
Myrobalan Tank Long Dress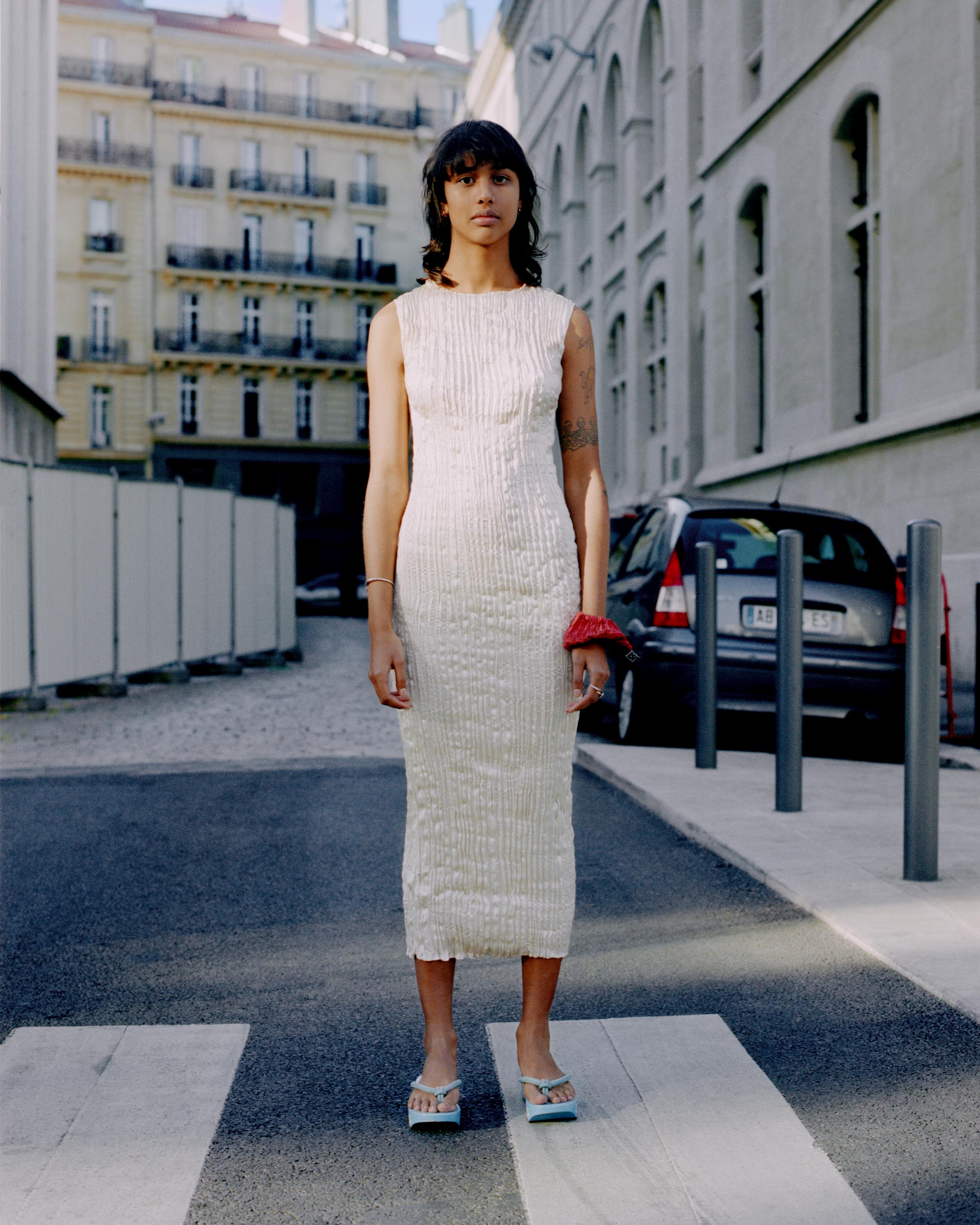 Myrobalan Plissé Silk Tank Long Dress
Plissé satin silk short tank dress with a round neck. Form fitting and flattering. Hits at mid-calf.
Handcrated in Marseille, France.
100% satin silk.
Ready-to-ship garments and accessories are shipped within a maximum of one week.
Size Guide
Care Instructions
Manufactring process
Made from organically produced cruelty-free silk fabric made by fairly paid skilled artisans in Jharkhand (India), botanically hand-dyed in our sutdio in Marseille (South of France), sewn and hand-pleated in a one-hundred-year-old family workshop in Marseille (South of France).
Off-white is dyed with myrobalan tree, grey-brown is dyed with acacia tree and a touch of iron, beige is dyed with acacia tree, pink is dyed with cochineal bugs, orange-red and red are dyed with madder roots.
Each plissé is unique, with slight color variation, waves of pleating and flaws inherent to the hand dyeing and hand pleating process. We consider these artifacts of their production and proof of their authenticity.

The pleating on silk is not permanent, in order to preserve it we recommend to keep away from water and suggest professional soft dry clean only. The pleating will evolve and soften over time as you wear it, in order to maintain it in its best condition, we advise to always store the garments gently rolled-up in its fabric pouch. Botanically dyed colors may fade if left in the sun, in order to preserve them we recommend storing the pieces in a dark place.